LEDBURY IN LONDON
ANDREW O'HAGAN with IAN MCDIARMID
'What Do We Love When We Love Poetry?'
Friday 6 November 2015
Andrew O' Hagan reflects on his lifelong immersion in poetry. He sees poets as risk takers and miracle workers. His talk will be in company with the actor, Ian McDiarmid, punctuated with poems by Robert Burns, William Wordsworth, Sylvia Plath, Seamus Heaney and many others.
Andrew O'Hagan is one of his generation's most exciting novelists and essayists, and a serious chronicler of contemporary Britain. His books have been published in 15 languages. His latest novel, The Illuminations, was longlisted for the 2015 Man Booker Prize. He is Editor at Large for the London Review of Books where he famously wrote about his tour of the British Isles with Seamus Heaney.
Ian McDiarmid is an award-winning Scottish actor and director. He has appeared in 47 films since 1976. He is perhaps most famous for his chilling performance as The Emperor in George Lucas's Star Wars films. He is a former Artistic Director of the Almeida Theatre.
Venue: London Review Bookshop
14 Bury Place, London, WC1A 2JL
Doors open at 7pm, event starts at 7.30pm. Drinks available.
Tickets £15.00 Telephone 01531 636232

Enjoy a glass of Poetry Gold Herefordshire Cider produced exclusively for Ledbury Poetry Festival by Once Upon a Tree at Dragon Orchard in Putley.
Any profits for this event will support the Ledbury Poetry Festival's programme bringing poets and poetry into schools.
Ledbury Talking Poetry
These are the first of what we hope will become monthly 'poetry salons'. The first part of the evening will involve a reading and conversation with a featured poet. The second part is open to you, with short reading slots available. Please contact Chloe Garner (director@poetry-festival.co.uk or 01531634156) to chat about reading. These slots are open to all and are a chance to share your poems in an intimate setting with a supportive audience. We welcome experienced writers and those starting to read their poetry. Hopefully through these 'poetry salons' we can build a supportive community of writers and listeners in Ledbury all year round, as well as during the Ledbury Poetry Festival.
Thursday 8 October – National Poetry Day!
Herefordshire poet in residence Adam Horovitz reading his poems and in conversation with Ledbury Poetry Festival Artistic Director Chloe Garner
7pm – 9pm, £5 to include a drink (no need to book – just come along!)
Panelled Room, The Master's House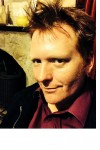 Tuesday 10 November
Featuring Carrie Etter reading her poems and in conversation with Ledbury Poetry Festival Artistic Director Chloe Garner
7pm – 9pm, £5 to include a drink (no need to book – just come along!)
Panelled Room, The Master's House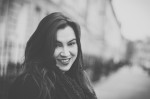 We hope you enjoy these images taken during the 2015 Ledbury Poetry Festival
Walt Whitman said 'To have great poets, there must be great audiences'.
Poets from across the globe, great actors performing the works of legends, exciting new voices, opportunities to write and perform, music, film, fun family events.

 John Burnside was our Festival poet in residence and he offered workshops, gave a reading and also talked about his 'desert island poems'. The Festival also featured Simon Armitage, Pam Ayres, Sophie Hannah, Jane Yeh, Denise Riley, Imtiaz Dharker, Nic Aubury, Don Paterson, Steve Ely, Eleanor Rees, Matthew Clegg, Chris Jones and Paul Henry. Rowan Williams appeared in conversation with Marina Warner on Poetry and Belief. James Booth talked about Philip Larkin. As always we hosted the brilliant Foyle Young Poets and Eric Gregory Award Winners, plus winners of the National Poetry Competition. We are excited to have welcomed our own Ledbury Poetry Competition winner and recent Costa Prize winner, Jonathan Edwards, in an event hosted by Ian McMillan. Juliet Stevenson read Emily Dickinson poems, with Mark Fisher giving the context.
Become a Friend
If you are interested in becoming a Friend of the Festival please contact Sandra our Finance Manager on the 01531 636232 or email finance@poetry-festival.co.uk .